Twitch Panel Galactic v1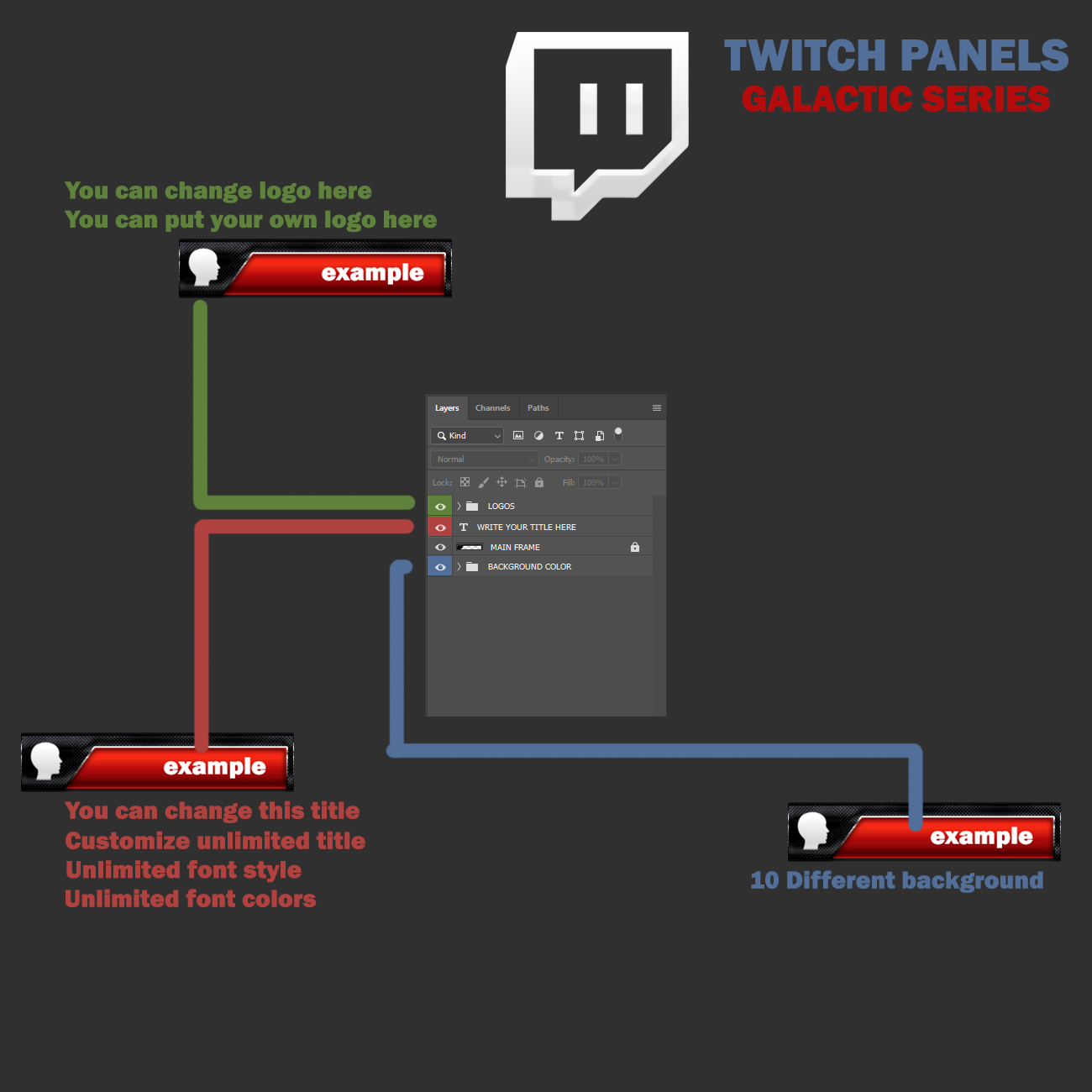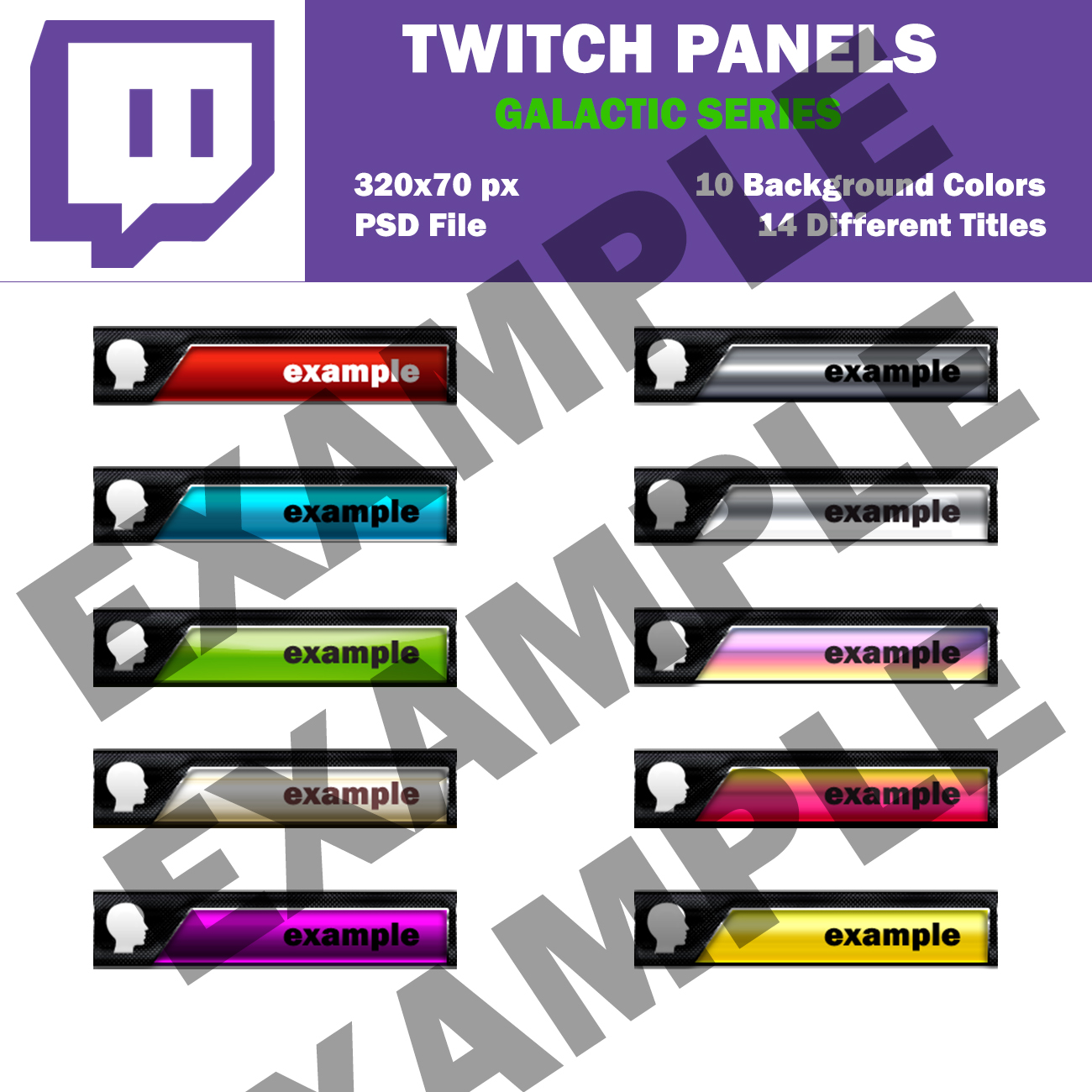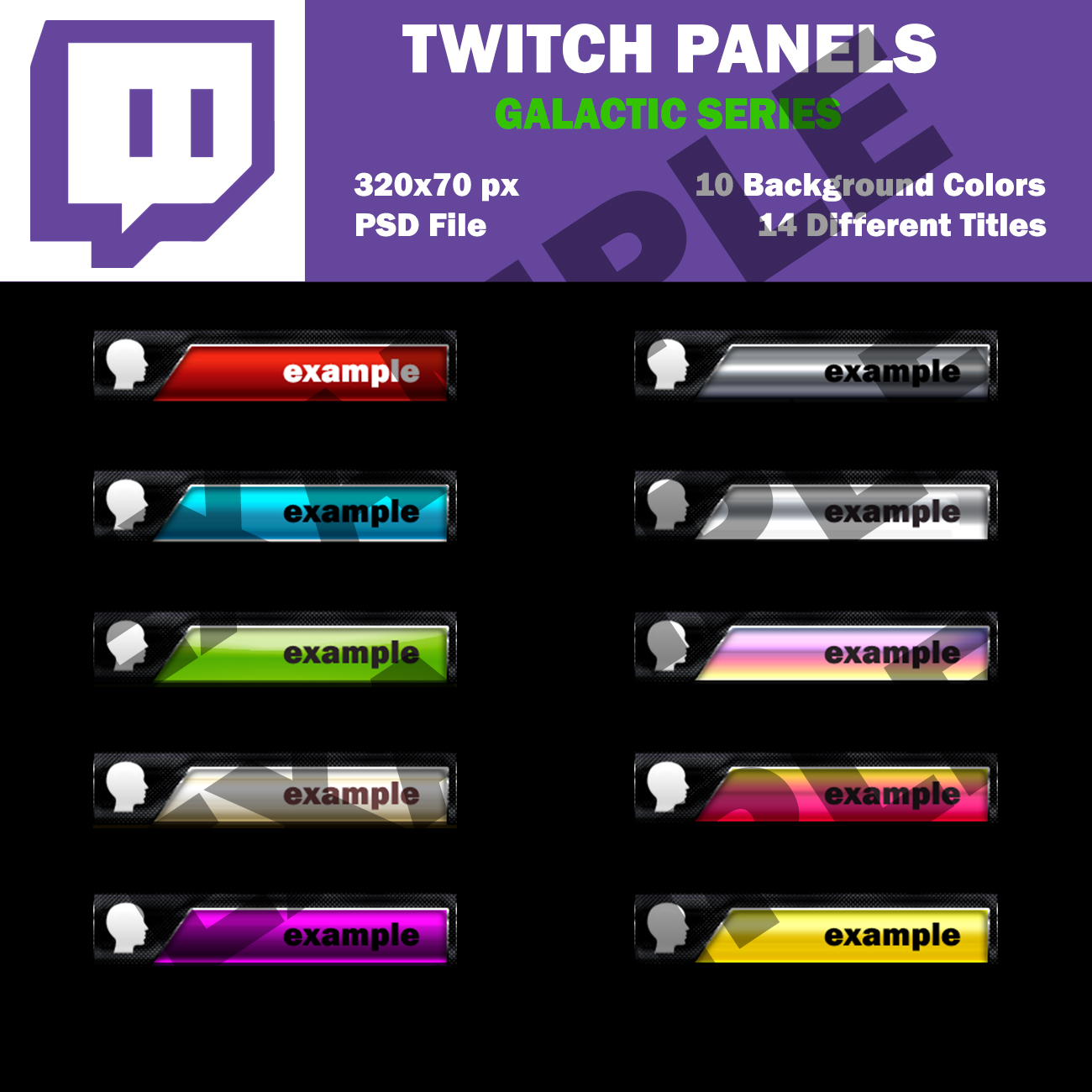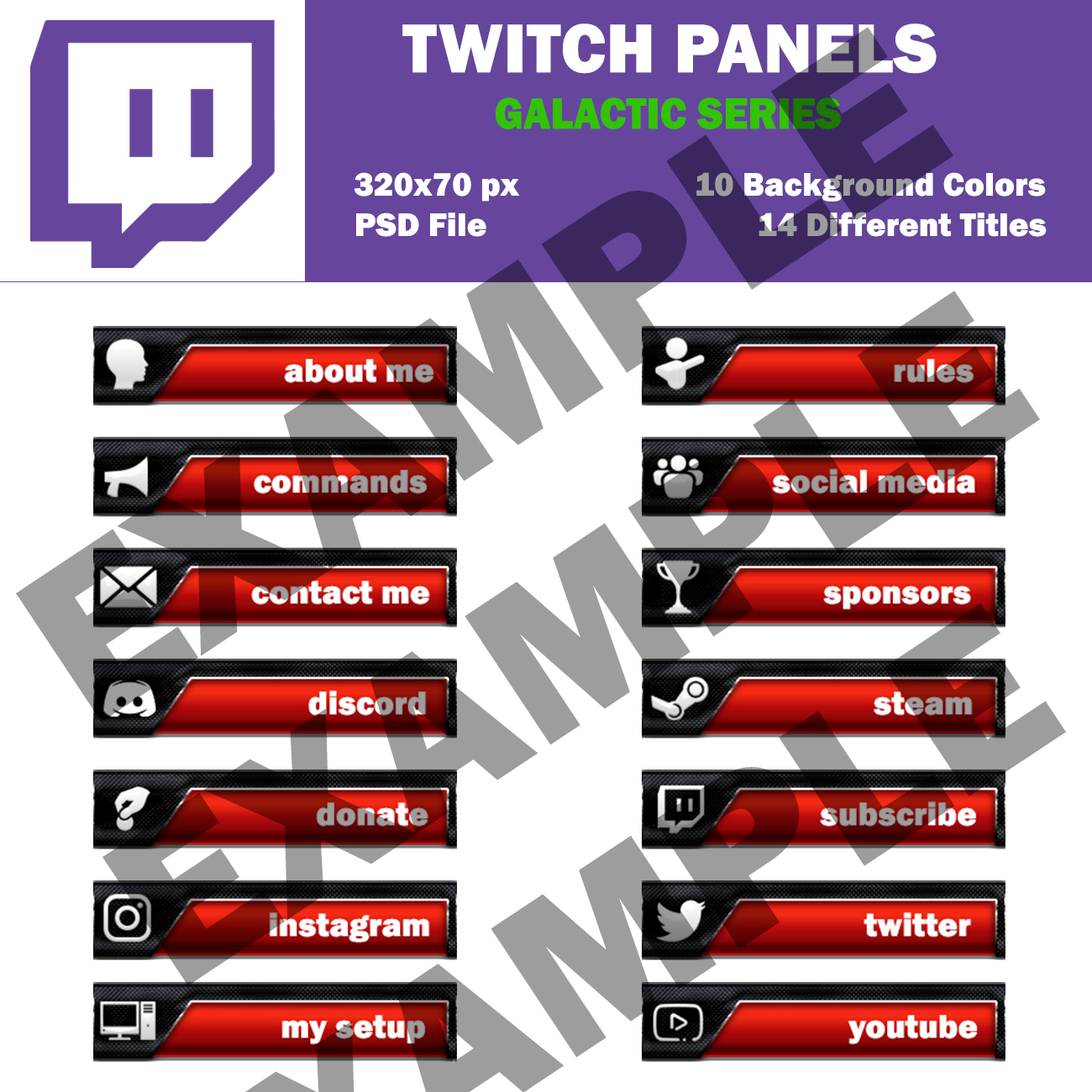 Twitch Panel Galactic v1
- Banner size is 320x70 pixels.
- 14 Title name banner. You can change title from PSD file.
- 10 Backgrounds. ONLY Red background is ready for use. If you want other backgrounds you should change it from PSD file. After change it you should save file as .PNG type.
- You can put your logo on banners using .PSD file.
- This pack included : 14 Red Background banners ready for use, PSD file for customize your banners.
- Easy to use and friendly .PSD file.
---
important information
- You should have Photoshop or a software which opens .PSD file and customize .PSD file.
- You need to know basic Photoshop knowledge.
- If you have a question don´t hesitate to contact me.
Цена:
0
руб.
Купить или узнать подробнее
← Назад на главную страницу